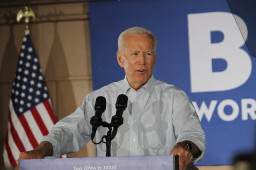 Executive Order 13694, issued in 2015 by president Barack Obama, enables authorities to block the property of entities engaging in "significant malicious cyber-enabled activities."
Former president Donald Trump, who took office in January 2017, also extended this executive order in 2017, 2018, 2019 and 2020.
"Significant malicious cyber-enabled activities originating from, or directed by persons located, in whole or in substantial part, outside the United States continue to pose an unusual and extraordinary threat to the national security, foreign policy, and economy of the United States.
Comments are closed.