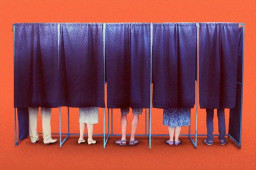 Intelligence officials confirmed in recent days that foreign actors are actively seeking to compromise the private communications of "U.S. political campaigns, candidates and other political targets" while working to compromise the nation's election infrastructure. Foreign entities are also aggressively spreading disinformation intended to sow voter confusion heading into the fall.
There is no evidence that America's enemies have yet succeeded in penetrating campaigns or state election systems, but Democrat Joe Biden's presidential campaign confirmed this week that it has faced multiple related threats.
Comments are closed.