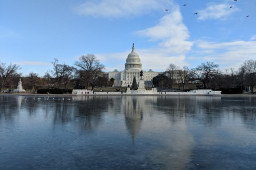 Lawmakers on Capitol Hill are scrambling to introduce legislation to address a devastating spike in ransomware and other cyberattacks on critical organizations such as Colonial Pipeline and JBS USA.
The effort marks a rare area of bipartisanship in an increasingly divided Congress, with lawmakers under pressure to confront cyber threats emanating from both foreign nations and cybercriminal groups making millions from holding companies for ransom.
Comments are closed.