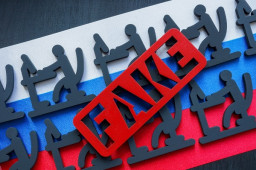 Ukrainian law enforcement dismantled more than a dozen bot farms that were active inside the country, accusing their operators of spreading Russian propaganda through more than 1.5 million fake accounts.
Searches conducted by the Cyber Police of Ukraine – a unit of the Ministry of Internal Affairs – resulted in the seizure of more than 100,000 SIM cards, including cards from Russian mobile operators, Ukrainian authorities said on Tuesday. Police arrested 31 individuals across 24 locations.
Comments are closed.