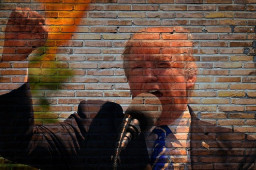 Hackers have been increasingly targeting websites of the reelection campaign of President Trump ahead of the November election, Reuters reported Tuesday.
According to July emails between senior company managers at security group Cloudflare obtained by Reuters, the attacks successfully disrupted two websites targeted by hackers on March 15 and June 6. Cloudflare was hired by the Trump campaign to defend websites against cyberattacks.
Comments are closed.