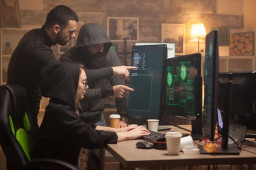 After the FBS arrested 14 of its members in January, and a subsequent lull in action, the REvil ransomware gang appears to be back. We say "appears" because it's still unclear whether the group's operations have indeed restarted.
To the trained eye, REvil's movements seem out of sorts. When REvil's old Tor infrastructure came back to life in April, it was modified to redirect visitors to URLs owned by a new ransomware group. The sites the nodes point to looked nothing like REvil's. And its data leak blog is prepopulated with new ransomware victims and old REvil victims.
Comments are closed.