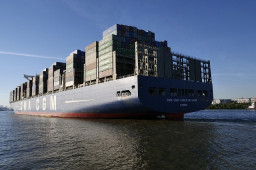 The company said it disabled external access to its IT applications to prevent malware from spreading.
"Our teams are fully mobilized and access to our information systems is gradually resuming," the company said. "The CMA CGM network remains available to the Group's customers for all booking and operation requests."
While CMA CGM has not shared any additional information about the incident, Lloyd's List reported that the incident involved a piece of file-encrypting ransomware named Ragnar Locker. Earlier this year, the same ransomware, which its creators continue to improve, reportedly hit renewable energy company EDP Renewables North America.
Comments are closed.