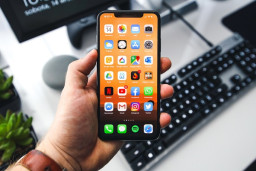 Cybersecurity researchers have discovered a way to run malware on Apple's iPhones, even when the device is switched off.
A report published by the Technical University of Darmstadt in Germany details an exploit that takes advantage of the iPhone's low-power mode (LPM) to track location and perform various malware attacks.
LPM allows certain smartphone facilities – such as Bluetooth, near-field communication (NFC) and or ultra-wideband – to run even when the device is turned off or when its battery is depleted.
Comments are closed.