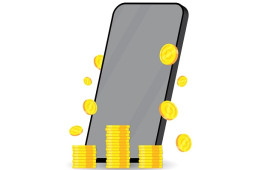 A mix of banking applications, cryptocurrency wallets, and shopping apps from the U.S. and Spain are the target of a newly discovered Android trojan that could enable attackers to siphon personally identifiable information from infected devices, including banking credentials and open the door for on-device fraud.
Dubbed S.O.V.A. (referring to the Russian word for owl), the current version of the banking malware comes with myriad features to steal credentials and session cookies through web overlay attacks, log keystrokes, hide notifications, and manipulate the clipboard to insert modified cryptocurrency wallet addresses, with future plans to incorporate on-device fraud through VNC, carry out DDoS attacks, deploy ransomware, and even intercept two-factor authentication codes.
Comments are closed.