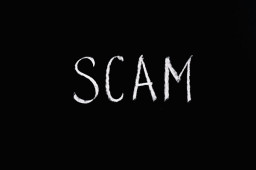 No one — gamer, cryptocurrency investor, or online shopper — is safe from scammers. But no matter who the victim is or how sophisticated the scheme may be, there is always a way to sniff out fraud before it's too late. Today we're looking at five common signs of online scams to help you avoid danger.
1. Stick or carrot
Scammers often play on greed or fear. In the first case, they promise a potential victim the moon and the stars — for example, a large government payout or free cryptocurrency. The second involves intimidation, such as a threat to send a video of the victim watching porn to all of their contacts or to ruin the reputation of their company's website.
Comments are closed.