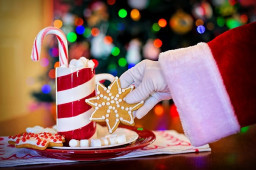 Christmas is supposed to be a time of joy and goodwill – but unfortunately cybercriminals don't care. In fact, many will use Christmas as a way to target even more victims. Here are seven scams you should look out for this festive season:
Phishing emails
Phishing emails are an incredibly effective way to to trick unsuspecting people into downloading malware or giving away their sensitive personal emails. You can learn more about how to spot a phishing email here.
Comments are closed.