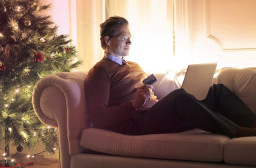 There's a 1% decrease in suspected online retail fraud worldwide during the start of the 2020 holiday shopping season compared to the same period in 2019, a 59% increase from the same period in 2018 and a 14% increase from all of 2020 so far, TransUnion research reveals.
Holiday shopping season fraud stats
The findings are based on the same-store sales analysis of e-commerce customers during the traditional start of the global holiday shopping season, Thanksgiving to Cyber Monday.
Comments are closed.