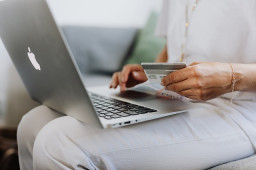 As the world prepares for a one-of-a-kind Christmas celebration, cybercriminals are rolling up their sleeves for one of their busiest and most profitable times of the year. Bad actors know you're busy looking up last-minute gifts for your loved ones, and they take advantage of your increased online activity to compromise devices and online accounts to steal personal and financial data.
Seasoned cybercriminals have come up with new and creative ways to trick internet users into providing their personal data and money throughout the year. While you might think you're up for the challenge and have honed your cybersecurity skills to fend off attacks, just one second of distraction can bring an end to all your Christmas cheer.
Comments are closed.