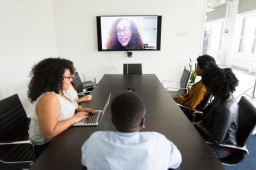 Working from home is a new 'norm' for many organizations, but the shift toward remote work has been steadily increasing for the past decade. In fact, between 1996 and 2016 there's been a 300% increase in the number of companies offering remote work options. Now, of course, it's mandatory for many of us.
Identify increased risk factors for remote workers
Whether mandatory or not, remote work can pose unwanted security concerns for an organization, so it's important to know how to be equipped to mitigate risk appropriately.
Comments are closed.