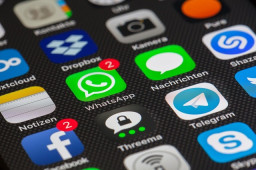 If you ask cybersecurity execs where the biggest risk to their companies lies, 41.33% will tell you it's marketing tech. At least, that's what research provider Pollfish contends in its October 2020 report of 600 American professionals. Not just any martech, though: 25.67% are specifically worried about executives' personal social media accounts.
The concern is for good reason. Those in the industry three years ago may remember a picture from Twitter of a Hawaii Emergency Management Agency employee standing by his computer with system passwords on Post-it notes behind him.
Comments are closed.