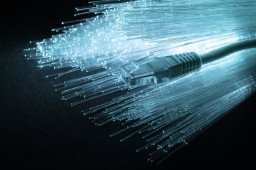 BT claims to have achieved a new milestone in the development of quantum-secure communications by conducting the world's first trial of Quantum Key Distribution (QKD) over a six-kilometer-long cable of hollow core optical fiber.
QKD is a secure communication protocol that leverages security keys based on the laws of physics rather than mathematical complexity.
Explaining the significance of its trial, BT says that unlike traditional optical fiber that's made of solid strands of glass that ferry information by channeling light signals emitted by laser transmitters, the new hollow core fiber is in fact filled with nothing but air that's encased in a ring of glass.
Comments are closed.