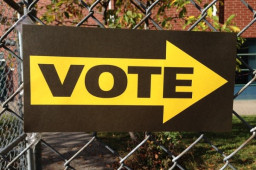 Acting Homeland Security Secretary Chad Wolf said Friday that his agency "fully expects" Russia to attempt to interfere in U.S. elections in 2020.
"As we saw in 2016, we fully expect Russia to attempt to interfere in the 2020 elections to sow public discord and undermine our democratic institutions," Wolf said during an event hosted by the Homeland Security Experts Group in Washington, D.C.
Wolf also highlighted cyber threats from China and Iran.
According to the report compiled by former special counsel Robert Mueller and to findings by the U.S. intelligence community and the Senate Intelligence Committee, Russia launched a sweeping interference effort in the lead-up to the 2016 presidential election, using both hacking and disinformation tactics.
Comments are closed.