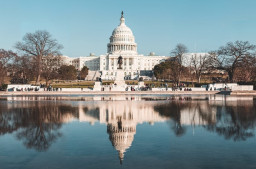 On February 23, 2021, a bipartisan group of leading Congress members introduced the Cyber Diplomacy Act of 2021. Jim Langevin (D-RI), Chairman of the House Armed Services Committee's Subcommittee on Cyber, Innovative Technologies, and Information Systems, and Republican Michael McCaul (R-TX), the Republican lead on the House Foreign Affairs Committee, are top sponsors of the legislation.
The bill, which revives legislation introduced during the last two Congresses, establishes an Office of International Cyberspace Policy within the State Department. It also aims to promote American international leadership on cybersecurity, a primary goal of the Cyberspace Solarium Commission, which Langevin co-chairs.
Comments are closed.