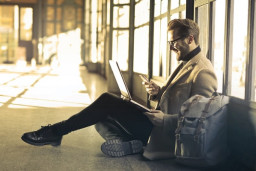 As we emerge from the pandemic, organizations will confront a new world of business travel and a new world of cybersecurity tips for travelers. What has changed? What hasn't changed?
The particular cybersecurity risks and threats that might face business travelers are, of course, always evolving. But during 2020 and 2021, most of our business travel was replaced by video calls and other alternatives. We stopped traveling. And yet, the landscape kept changing. Here's what you need to know about what's new in cybersecurity for travelers.
Comments are closed.