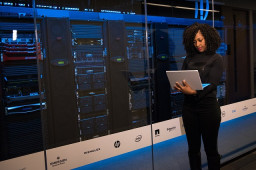 If most of your business' data and workloads are handled on public clouds, it can be easy to forget about the onsite servers. With office buildings empty, employees may assume the servers are protected by the same physical security as the rest of the facility. However, physical security has its own considerations, and paying careful attention to them can cut down on the chance of a data breach.
The Cost of a Data Breach
With many businesses operating remotely, there is a higher reliance on public clouds and managed services than perhaps ever before. There is still a need for on-site servers and private clouds, especially for industries with strict compliance regulations. Protecting that data from compromise, including physical security compromise, is essential – especially when customer personally identifiable information (PII) is involved.
Comments are closed.