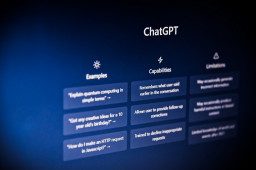 It was only a matter of time before hackers started leveraging the immense popularity of ChatGPT to push malware(opens in new tab) and steal sensitive personal data – and several security companies have now spotted this happening.
For the uninitiated, OpenAI's ChatGPT is an AI-powered chatbot whose popularity has skyrocketed in recent months.
The novelty of its output, plus Microsoft's eagerness to invest in the technology, made it the most sought-after technology online, hitting more than 100 million users in just two months (November 2022 to January 2023), according to BleepingComputer(opens in new tab).
Comments are closed.