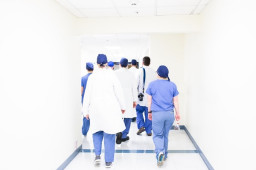 Hospitals and clinics in Canada can't cope with growing cyber threats amid the COVID-19 pandemic, say healthcare and cybersecurity professionals. The reason? Healthcare institutions spend a bare minimum on IT, putting every dollar to front-line care services. Criminals know this – and are increasingly exploiting it.
A CBC Canada report reveals that the country's health system has been under siege from cybercriminals trying to steal patient information and other data in recent years.
Comments are closed.