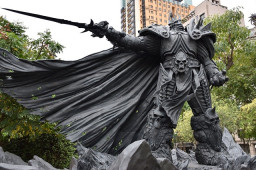 A Battle.net account is something attackers find valuable. They can use it to get access to purchased games as well as characters and in-game currency and items. If a player has properly configured their account, however, then contacting technical support will likely help them regain control and restore stolen virtual wealth.
Nevertheless, attackers can still cause you a lot of inconvenience, so it's better to act now to avoid being hacked later. So that you too can avoid this unpleasant situation, I'm going to tell you what I learned from an attempt to hijack my Battle.net account using in-game phishing in World of Warcraft Classic.
Comments are closed.