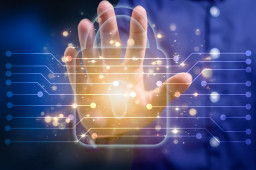 ECI Software Solutions released a report detailing the findings from a survey examining how SMBs are leveraging technology to respond to the various threats from the past year – including cybercrime – while laying the groundwork for not only a post-pandemic economy but a more secure, resilient future.
Cybercrime as one of the top five threats SMBs face
Given the number of recent high-profile cyberattacks, it's clear that cybersecurity vulnerability will continue to threaten business resilience as the market moves toward post-pandemic recovery.
Comments are closed.