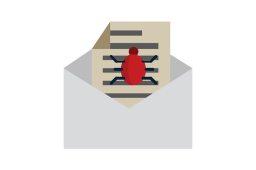 When sending phishing e-mails or malicious attachments, scammers deploy a host of tricks to persuade you to click a link or open a file. One such trick is to add all sorts of stamps indicating that the link or attached file is trustworthy.
As silly as it may sound, this approach does work. Someone well-versed in information security might not fall for it, but many less IT-savvy employees can be taken in. So, we recommend that infosec managers give their colleagues an occasional rundown of even the most basic cybercriminal ploys.
Comments are closed.