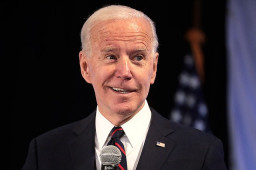 Pressure to reinstate a cyber czar within the White House is growing, with bipartisan allies lining up on Capitol Hill to push such a proposal while the incoming administration zeroes in on addressing cybersecurity challenges.
Outside experts and allies say they are optimistic President-elect Joe Biden will establish a cybersecurity coordinator position in the White House, after the Trump administration cut such a position in 2018.
Then-national security adviser John Bolton said the move was intended to reduce bureaucracy, but members of both parties criticized the decision, saying it took away a key mechanism for coordinating cyber policy.
Comments are closed.