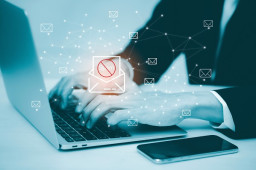 It is the latest in a long line of complaints filed by the activist group NOYB (None of Your Business), which has fought the tech giant for years on data privacy.
The French data regulator CNIL has been among the most active in Europe, doling out huge fines against Google and Facebook in particular.
The activist group provided screenshots to CNIL that showed marketing messages at the top of a user's inbox.
Comments are closed.