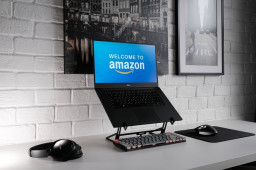 The secret contract was signed this year and experts estimate its value at £500 million ($690 million) to £1 billion, the newspaper said, citing people familiar with the discussions.
It was said to be spearheaded by Britain's cybersecurity agency GCHQ, which had wanted to find a UK cloud provider but decided that none had the requisite capability as Amazon Web Services.
The arrangement reportedly covers MI5, the UK's domestic security service, and MI6, its foreign arm, as well as other government branches.
Comments are closed.