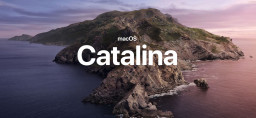 Available as a free software update for all Macs introduced mid-2012 or later, macOS Catalina addresses security flaws in components such as CoreAudio, Crash Reporter, IOGraphics, Kernel, Notes, PDFKit, and WebKit, among others.
The fixed bugs include multiple memory corruption issues, a race condition, a logic issue, an issue with the handling of links in encrypted PDFs and another with the drawing of web page elements, a buffer overflow, a problem with clearing browsing history, and multiple issues in PHP.
Comments are closed.