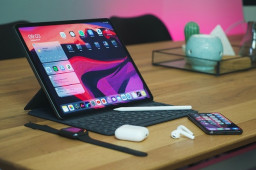 Apple rushed out patches for two zero-days affecting macOS and iOS Thursday, both of which are likely under active exploitation and could allow a threat actor to disrupt or access kernel activity.
Apple released separate security updates for the bugs – a vulnerability affecting both macOS and iOS tracked as CVE-2022-22675 and a macOS flaw tracked as CVE-2022-22674. Their discovery was attributed to an anonymous researcher.
Comments are closed.