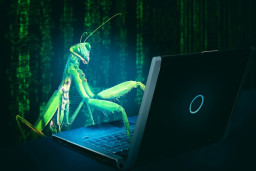 Researchers at Zscaler say that malware is often prone to bugs and coding errors which can cause it to crash or serve as a backdoor for defenders to undo the damage it might have caused.
Zscaler researchers Nirmal Singh Bhary, director of malware labs and Uday Pratap Singh, staff security researcher at Zscaler presented the findings of a paper titled, "Bugs in malware – uncovering vulnerabilities found in malware payloads" at the VB2021 conference.
Comments are closed.