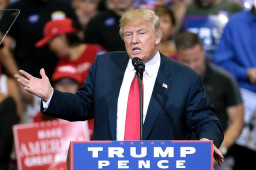 On Tuesday, hackers managed to break into the website and change content on it. For a short period of time, the message "This site was seized" was displayed on donaldjtrump.com.
The incident has been confirmed by Trump campaign spokesman Tim Murtaugh, who also revealed that law enforcement had been called in to investigate. He also said that no sensitive information had been compromised.
Comments are closed.