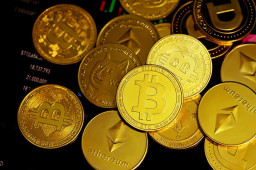 One of the world's biggest and most popular cryptocurrency exchanges has been hit by a major data breach.
Talking to Bloomberg, Crypto.com, CEO Kris Marszalek confirmed that the recent data breach resulted in funds being taken from roughly 400 accounts.
While it's not yet known what exact sum was taken, Bloomberg estimates the losses were "in the millions," with Marszalek confirming that all losses were reimbursed and that the company barely felt it, given its size.
Comments are closed.