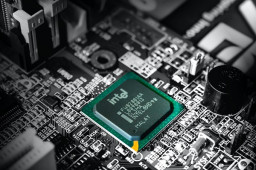 Intel
Intel has published 24 new advisories covering more than 50 vulnerabilities affecting the chip giant's products.
Seven advisories describe high-severity privilege escalation flaws. This includes one in the BIOS firmware of some Intel processors, one in XMM 7560 Modem software, a dozen in NUC BIOS firmware, three in chipset firmware, one in Data Center Manager (DCM) software, two in Server Boards and Server Systems, and one impacting the Active Management Technology (AMT) SDK, Endpoint Management Assistant (EMA) and Manageability Commander.
Comments are closed.