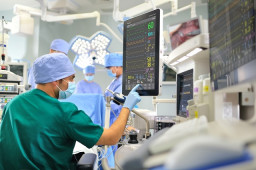 US-based healtchare giant Universal Health Services (UHS) has suffered a cyberattack on Sunday morning, which resulted in the IT network across its facilities to be shut down.
What happened?
UHS operates nearly 400 hospitals and healthcare facilities throughout the US, Puerto Rico and the UK.
"We implement extensive IT security protocols and are working diligently with our IT security partners to restore IT operations as quickly as possible. In the meantime, our facilities are using their established back-up processes including offline documentation methods," the company stated on Monday.
Comments are closed.