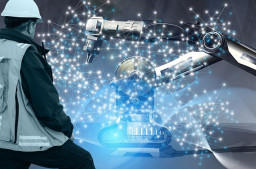 The researchers analyzed programming languages from ABB, Comau, Denso, Fanuc, Kawasaki, Kuka, Mitsubishi, and Universal Robots, which can be used to create custom applications that enable industrial robots to carry out complex automation routines.
The experts looked at 100 open source automation programs developed with these languages and discovered vulnerabilities in many of them, including flaws that could allow a hacker to control or disrupt a robot. They pointed out that while some of the code they analyzed may not be used in production, some of it originated from technical materials that are likely to be used by beginner programmers, and it's not uncommon for open source code to make its way into final products.
Comments are closed.