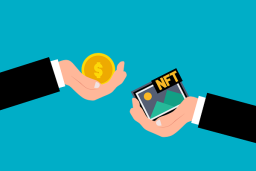 The world's biggest marketplace for non-fungible tokens (NFT), OpenSea, has confirmed a data breach has exposed the email addresses attached to user accounts.
The company has warned customers that the addresses could now be targeted with phishing attacks and urged everyone to be vigilant.
NFTs are digital creations stored on a blockchain. As the largest marketplace for NFTs, OpenSea has more than 600,000 users and a transaction volume north of $20 billion.
Comments are closed.