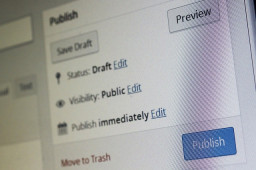 A critical vulnerability in a third-party plugin installed on over 70,000 websites running WordPress could allow hackers to execute malicious code remotely.
The vulnerability, discovered by security researchers at Wordfence, hides in a vulnerable version of the wpDiscuz commenting plugin and enables hackers to upload arbitrary files to targeted websites, including executable PHP files.
wpDiscuz offers an alternative (and some would argue more stylish) way for people to leave feedback on blog posts than JetPack Comments, Disqus, and WordPress's own built-in commenting system, and has received praise from some for its handling of comments in real-time through Ajax, comment rating system, and its support for storing comments on the site's local servers rather than on a third-party service.
Comments are closed.