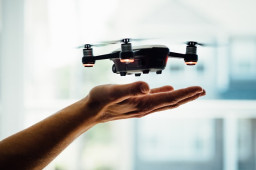 Cybersecurity staff at an East Coast financial services company last summer detected unusual activity on its internal Atlassian Confluence page originating inside the company's network. The MAC address used locally belonged to an employee known to be currently using the same MAC address remotely, according to a security specialist named Greg Linares, who had secondhand information about the attack.
So, the team used a Fluke AirCheck Wi-Fi Tester device to identify the device logged in, which led the team to the roof of the building. And what they found there surprised everybody: Two drones.
Comments are closed.