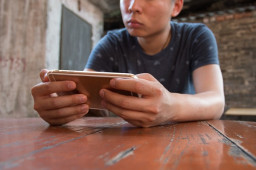 The FBI has warned consumers about a newly-detected, fake "play-to-earn" mobile and online game that tricks victims into depositing cryptocurrency, only to later steal it.
In a public service announcement(opens in new tab), the FBI said the elaborate scheme sees scammers first contact the potential victim and try to build a relationship with them.
After a little back-and-forth, the scammers would invite the victim to play an online or mobile game, in which players purportedly earn cryptocurrency rewards in exchange for some activity, "such as growing 'crops' on an animated farm" the FBI said.
Comments are closed.